We're going to talk a little today about Veterans issues. We're going to cover a lot of veteran's issues on the blog today. We do this quite often, from talking American Legion to Veterans Aid and Attendance to many different aspects of veteran's lifestyles and care and needs. That's some of what we're going to get into today but the main focus is going to be on Veterans Stand Down and caring for homeless veterans and how Veterans Stand Down does just an amazing job and Foothills Veterans Stand Down specifically, catering to counties in western North Carolina. I'm very glad to have Dr Rick Vandett with us today to talk about that.
So let's just get into Dr Rick, I know there was a Stand Down in Hickory that happened on April 29th.
We call it the Foothills Veterans Stand Down. It was held at the Hickory American Legion Fair Grounds on April 29th, the opening ceremonies started at 9.00 in the morning and went to 3, it was listed to end at 2 but if we hadn't met the needs of the veteran's we stayed as long as necessary.
Veteran's started coming in the gate at 8.30 so we made sure they were in place so we could provide a meaningful opening ceremony. We had local JROTC programs in the area that came together to do a color guard and provide services throughout the event. We had a pledge of allegiance, someone sang the national anthem, and I made some opening remarks and another speaker came in also. We had a key note speech from a former veteran who was homeless and who had been saved through a number of agencies working and helping him, and now he's trying to pay forward that by helping other veteran's.
So it was a very moving experience to start with and we provided a myriad of opportunities for the veterans that we can talk about as we go along.
Just in reading about Veteran's Stand Down or the Veteran's Stand Down organization nationwide and FVSD (Foothills Veterans Stand Down), a few things stood out to me.
First, it's a great organization, it is not funded by but endorsed by the US department of Veterans Affairs, and there's an aspect of veterans helping veterans there, as well as community involvement from private organizations and private citizens.
At a stand down, you will go to a county, set up and there will be sponsorships for a table so organizations have a chance to come in and set up booths, as well as opportunities for a big celebration and festival where everyone can come out, meet and greet, maybe have some good food, hang out and learn more about how to take care of our vets.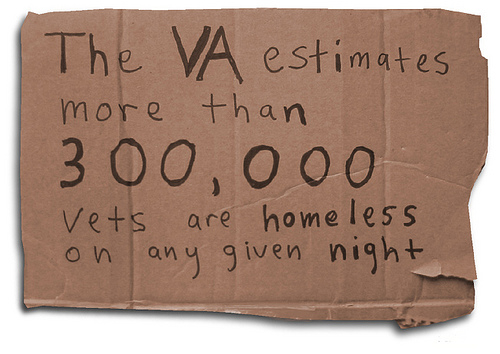 The idea is to provide a bunch of services and opportunities to help all our veteran's. We focus primarily on homeless and needy veteran's but the event is open to every single veteran regardless of their economic status because we want people to get involved and just become more aware of the kinds of things that are offered.
A stand down itself refers to the concept of standing down from battle. I was in Vietnam and when you stood down from battle that meant you went back to the rear, had opportunities to have hot showers, meals, clean clothes, stuff like that and just sort of a day or two to recuperate and re-energize.
Over time we have found that especially with the Vietnam era vets, a lot of these people have fallen on hard times, and to me it's unconscionable to have a homeless veteran. People who have served this country we cannot turn our backs on them, and so the idea of a stand down has evolved to provide a day where we can symbolically do the stand down from battle, where we can provide hot showers, good meals, clothes.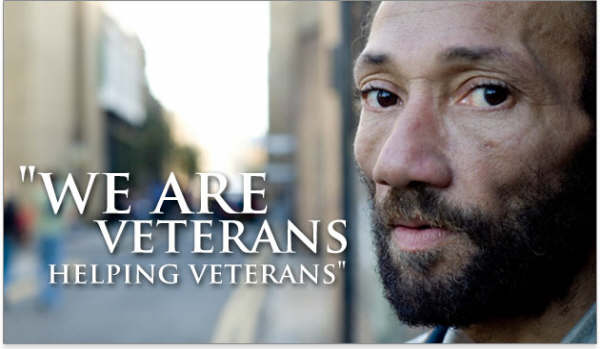 There are lots of other opportunities as well. When a veteran goes to our stand down he'll register with the VA, and this is not a VA sponsored event. Most stand downs are, but the Hickory area, the Foothills area is all volunteer and community based. So every penny donated goes 100 % to support our veterans. So the veterans will register through the VA, once they come into the exhibit hall, there are medical services provided right there for them to start with, like physicals, check up to see if there's anything major so referrals can be made. We have shuttles going to the Catawba Valley Community Dental Lab where we have 6 or 7 area dentists who have taken the day off, they have volunteered their time to provide dental services or cleanings, pulling some teeth, doing preliminary x-raying, if there is more substantial things needed, then they can make referrals. We actually have an oral surgeon who was there examining people. If necessary we've had a number of veterans who have not had quality dental care cause of their own situations.
You've got to take care of your teeth.
That's one of the things when they go through our medical section, our medical people are checking their teeth as well, and if they need to be referred, the van takes them to the dental lab. We just want to make sure we take care of whatever needs our veterans have.
So that's what the Foothills Veteran's Stand Down and the Stand Down organization is about overall in a nut shell. You can go to foothillsstanddown.com it's a great website, it's simple, it conveys what you stand for, what you do in western North Carolina and has a link there that say's 'get involved' okay. You can click that link, find out how you can get involved. There's a form section on the right where you can fill out a volunteer application, agency application, sponsorship, or you can be a t-shirt sponsor.
We talk about veterans on a regular basis, but what we rarely do is for people out there who have not been involved in the military, and I know there are a lot of people who haven't been, who are really supportive, understand about what it means to serve, what the dangers are to serve, how it affects you, and you spoke about Vietnam era veterans and man, you guys had it rough.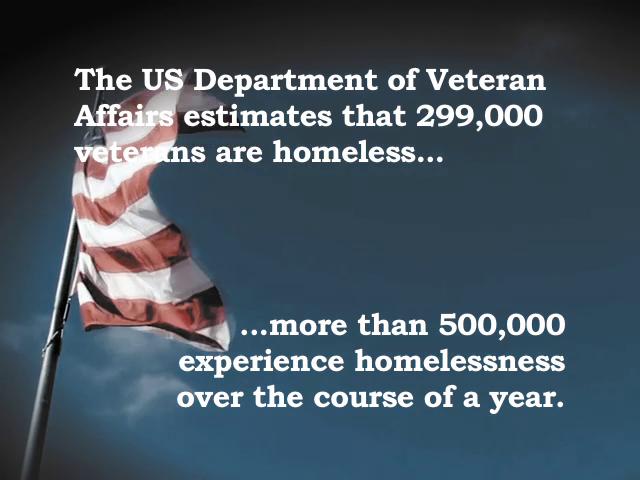 It was difficult, but one of the heart warming things any of us now see is how the troops coming back from Afghanistan and Iraq are being treated by our country. There's a lot of respect. I have a grandson who served in Afghanistan and he told me the story of coming through the airport and people standing up and applauding him. And that's wonderful because every single man or woman who serves deserves that kind of respect.
It would probably make a veteran want to cry, just to be happy and overwhelmed.
It most certainly would. But it wasn't like that coming back from Vietnam. For the Vietnam era vets it wasn't quite like that. If you look back in history, the Vietnam era, that whole time frame, the 60's and early 70's was a very very divisive period of time in our American history. And the Vietnam war was a very divisive war and those of us coming home were seen as symbols of that divisive war. And so there was no standing up and applauding when we came home, which is why today, many Vietnam veterans when meeting each other for the first time will often say 'Welcome Home', because no one ever said welcome home to us, we sort of give it to each other, even 50 years later is something special that this group has, a sort of camaraderie among all the Vietnam vets. It was a difficult time for all of us but for any man or woman in a hostile zone it is very very difficult. You don't think about death because that would just keep you from doing your job.
You went into the Air force is that right?
That's correct. In 1962 I enlisted in the air force specifically because I did not want to live in pup tents, eat out of mess kits and play around with rifles.
And some how you wound up in the army, living out of pup tents.
Exactly, doing that very thing. I got assigned to Fort Bening Georgia, where I spent two and half years, and at Fort Bening a group was formed that eventually became the 1st Air Cavalry Division that in 1965 went to Vietnam. It was the summer of 1965 we had our first big input of soldiers and marines and sailors into Vietnam and I was part of that group in 1965. I spent 7 months with the 1st Air Cavalry and then the last 5 months with the 1st Infantry Division, as you say living out of pup tents, eating out of mess kits, playing with rifles so I outfoxed myself really well.
But I'm sure you grew from that experience.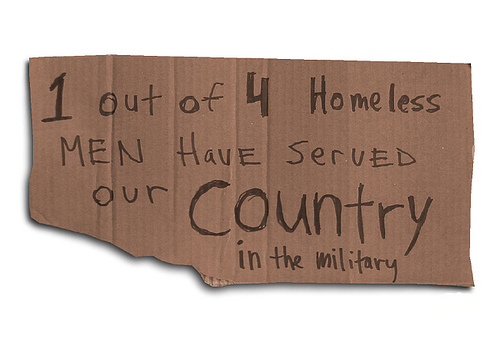 I think you could talk to many veterans and you're a veteran yourself and as you get older you'll realize that your time in the military colors and shades a lot of what you do with your life, but I think for the Vietnam folks, simply because how history has looked at that particular war and those of us who were involved in it, that one year for most of us colors all of our lives, and I'm 71 years old and that one year still impacts me today.
And now we see our troops coming back from Iraq and Afghanistan and the suicide rates are super high.
One of the things our country is missing I believe Greg is that we don't have a transition period for people coming back from the battle zone. We train them how to fight but then when they come back, do we train them how to assimilate back into society. Many people do it very easily, many cannot. I also belong to a group that meets, in fact they are meeting right now in Hickory called 'Veterans Helping Veterans'. We try to reach out to Vietnam veterans, Korea veterans, Afghanistan, Iraq veterans, to help them assimilate because a lot of them as you say are suicidal.
I don't want to put that label, I think that, yes some are suicidal but I don't think it starts out that way necessarily. It's so stressful when you're on all the time when you're in a combat zone okay, and you know that, and it's high stress particularly, and then when you transition out of that and what you're doing in that zone, it's a different ball game.
Well PTSD is very real, it is, and some people can adapt and assimilate, others have an awful lot of difficulty and I think we're missing a piece to help those people. We should be looking for and providing as much help, Stand Down is a small small small way to do it.
This is what I talked about with American Legion and now with Stand Down okay, is the sense of community. I feel like our world war two veterans who also had the same issues right, imagine the stress they were under in world war two marching through Germany, my grandfather that's what he did, he was infantry, machine gunner, part of a 3 man machine gun group, and you know they're going through so much stress at that time, but when they came back there was the ticker tape parades for them. Vietnam veterans got left out of that.
You're right, no sense of closure, and I'm sensing a lot of Iraq and Afghanistan folks coming back there's that same thing. World war two you got closure because you won the war.
And you had community, and I think for me it's community, that's what is lacking right now. The veterans from world war two came back and rolled into American legion and there is still such a huge community of American Legion members, I'm a member of American Legion.
Probably one of the youngest in there.
Yes, and I have my father-in-law over in the western North Carolina district for American Legion, and there is a push to involve younger members, because where are the kids now coming back from Afghanistan? Are they enrolling in the Legion and being welcomed with open arms, all their peers in one community group that they can talk too and associate with, no. There's the VFW (Veterans of Foreign Wars), there is all these groups created for and by veterans. I just don't see that with the younger generations.
You're actually correct, I'm an American Legion member myself and we have talked about the need to go out and find where these young folks are so we can let them know what's out there because a lot of them do not know, and they often see the American Legion as a bunch of old folks that's not for them. We have to make it inviting enough and relevant enough for them to give them other options.
I couldn't agree more, I think that sense of community can save a lot of lives of people coming back, and it was certainly unfair regardless of your feelings on the Vietnam war on either side, the people and the kids that were over there fighting were fighting for our country, doing what they were told and were not treated fairly when they came back.
There's a line that I often use when I give presentations, regardless of how you feel about the war and I agree, and that line is 'you don't have to hate the warrior to hate the war'. However you feel about the war that's fine but don't take it out on those men or women who have served.
And then really getting into what Foothills Veterans Stand Down does is, it caters to and provides for homeless veterans. Homeless people anywhere is not a good thing. We are the richest country on planet Earth and we've enjoyed so many decades and decades of leading the world economically, and for us to have homeless people on the streets period, is not a good thing.
I have been involved with the Cleveland County Rescue Mission and Men's shelter a number of ways for years and recognize there is a need in any community out there to take care of our homeless. For veterans, people who have signed on the dotted line, on to battle and are putting their lives on the line to die for the rest of us, and their families, and then coming back and really not receiving proper treatment, not getting the welcome, not having the sense of community and because of things that are not there fault like PTSD or other issues they maybe dealing with, or develop as a result of trying to treat yourself for issues like that, through substance abuse, alcohol or anything like that, wind up where they are not viable civilian employees. They don't fit, they don't fit in the round hole of society that they come back to and wind up on the street. They especially need help, they deserve help from this country and from every citizen that's here. Those are my feelings on it.
I agree and as an attorney you have probably had, as you have tried to help needy and homeless people that the government red-tape sometimes gets in the way of providing our veterans help. Our veterans who come back if they have been wounded physically or emotionally or both shouldn't have to go through reams and reams and miles and miles of red-tape just to get served.
I'm going to say something and it's going to make some people happy and some people mad. I love the VA, I hate the VA, that's how I feel about it. I am a VA US department of Affairs certified Attorney to deal with, submit and guide people through benefit planning for Veterans Aid and Attendance benefits. This is a lifetime benefit that can be used to help a veteran couple, a single veteran, a spouse of a veteran or widow of a deceased veteran with a monthly paycheck for life that's hanging out there.
The VA doesn't advertise it. But it takes I used to say 6 months for those applications to go through. We just had one approved last week where there was a $10,000 back-pay plus $1788 dollars on going every month, to help care for someone with in-home care, that's a big bonus for that family and to be able to receive that care at home to take care of that aging veteran whose really in bad shape, so those things are great but the problem is it's not advertised, and it's somewhat guarded and it now takes more along the lines of 8 months to a year to be approved. On top of that in the presidential race, it's a political football, the veteran's issue.
It makes me happy that the veterans issues are being discussed but it makes me angry in the same breath that none of those guys or gals running have ever served in the military. None of them, not one single day, and they're all blabbing about veterans issues and I just don't see how they can care to identify. That's my personal opinion. I'm happy it's being discussed but it makes me angry they are discussing it and they don't have to be subject to the veterans health care system which is great in some ways, and even though the personal things that I have dealt with have made me extremely angry with talking about red-tape, it's hard to get anything done sometimes when you are dealing with a government agency.
You mentioned that many of us veterans don't know what's out there and that's the kind of thing that we try to provide at the Stand Down. A lot of the vendor tables and agency tables are information sharing tables so the veterans will at least know and try and get connected to the various agencies that will provide that support and just get that knowledge, that awareness that's out there for them.
So if you are a veteran out there or not, and you want to get involved, or you are a civilian who wants to support veterans, or you are an agency or company out there who has an interest and a need to help homeless veterans and to help veterans in general, you can participate. Go to foothillsstanddown.com or call Rick at 828-302-0293. If you want to show your support for Veterans Stand Down and the many veterans out there who are suffering because of what they did for our country, give us a call.
I'll tell you my own personal experience of being a veteran okay, for the other veterans out there or the people who don't know, I in no way had it rough okay. I did serve during a war time window during the Gulf War so I am eligible for veterans health care and I was stationed in Chicago and enlisted in 60 degree below wind chill factor in boot camp marching outside, and I was the A-Rock okay. The A-Rock in the Navy, I enlisted in the Navy, I stepped up because we could not in our division which was about 80 men, we could not get it together and find someone with decent rhythm and march us around, so the first week or so was an exploratory process of trying people out. A-Rock is second in command, plus I knew that if you did a good job in boot camp, you could get additional rank coming out of boot camp. But I did not know where I was going to be stationed, I didn't know what I was going to be doing coming out of there. I really enjoyed the camaraderie of boot camp, I didn't enjoy at first getting yelled at but that subsided, they still yelled but I knew they were coming from a good place and my drill instructors, my drill sergeants they really cared about me. So in the Navy if you are an A-Rock you can call cadence in a number of different ways. So if I'm marching 80 men, I'm probably going to call cadence and I'm probably going to sing it. I'm from the South so I like to think I have a little bit of soul down there somewhere so that's how I called cadence. So if we were marching down the street and Great Lakes Illinois is the military base, I might march 80 men something like this:
"One two ehoa hay oh up, day a ho I want to a day a ho up, two a way a ho up, two a ehoa hay a oh up, day a ho a want to a hay a oh up, two a day a hoa up to a want to a ehoa hay a ho up"
Something like that okay, and it would go on and on from there in different ways and we would have plenty of songs we sang and things of that nature but I had a blast in boot camp doing that, being second in command of the division and getting in ridiculous shape, I was skinny when I came out, skinny and with really short hair.
And so I was stationed in San Diego California, well first I went to Memphis to a school for 9 months, then went 3 months to an A school at Virginia Beach and then went to San Diego and one thing I figured out, my dad was in the Navy too, was if you're in the Navy, you are not probably going to be stationed at a base in Nebraska or somewhere, you're going to be on the coast, which is alright to me. Then I started getting on aircraft carriers, went around the world, circumnavigated the globe once on the USS Nimitz and then did a middle east tour, both ships were in the middle east, on the Constellation and the most stressful part, you talked about the one year you had in Nam that affected your whole life, I still remember showering with gas masks on in the Gulf because there was a huge threat, a lot of threats coming from Saddam at the time that they were going to send out these missiles and release the poison gas, some kind of biological weapon, so we were walking around the ship and we were on high alert in gas masks. Even taking a shower you had to keep your gas mask on. I haven't forgotten that.
Anytime you take someone from a normal civilian life and put that same person in a threatening situation of a war zone, that even if it's one day, one incident, it can color and affect you in many many ways. And I just hope most people understand that and appreciate what veterans do and look for ways to help when they come home.
Because your adrenalin and stress level is just pumping and high all the time, and even then I think that gets heightened to a new level if you're under fire or if you're on the ground to another level, and then you come home. It would be hard to know what to do with myself for a while. I think I would need to be re-acclimated.
I think there ought to be some structured ways to make that happen for a lot of people who need that kind of structure, who need to know how to assimilate, to provide education, jobs, that's one of the things we do at Veterans Helping Veterans in the Hickory area, that will have a lot of people come who are looking for places to work, places to live, and so we can connect them to various agencies to help make that happen.
So can you tell me about some specific instances where veterans Stand Down has helped veterans in our community and how veterans Stand Down specifically helps veterans in western North Carolina.
There are so many vendors that are there that touch other people, but one of them we have is Avalon Farms out of Statesville area, and it's therapy through animals and horses, things of that nature. And so this person who runs the program had some information and we decided to take a number of veterans, got us some vans, just took them out to the farm, just to see what it was like. We had 3 of our veterans who connected so much with the animals, horses mainly, that they could just put there hands on a horse and almost, not necessarily talk to the horse but emotionally bond. It was like that horse was taking the pressure and the stress away from the veteran onto it's self so to speak that the veterans have gone back there a number of times and when you get where you feel there are avenues to get rid of the stress, the next step, number one to having a more secure life and a stable life.
More productive.
Exactly, you mentioned earlier about people who will self medicate sometimes and do that because they don't know they have other options. I believe in the Yahoo philosophy of life, have you heard of the Yahoo Philosophy of Life, Y-A-H-O-O?
I have not heard of that.
You – Always – Have – Other – Options. That's what yahoo stands for and we try to get that across. You can have the option of choosing something self destructive, or there is another step you can take. And we deal with people who don't know what that step is. We try to provide positive steps for them, to get where they want to go takes one step at a time and each step they take they get a little more secure, a little more confidence in themselves because we try to provide a safety net for them so they can succeed. Not everybody succeeds. Some people fall back into bad habits but we have found the homeless apartments to live, we have found jobs, we have been very fortunate with our public transportation area with Greenway Transportation, they volunteer drivers and they volunteer vans to get veterans to places they need to go. The social security office for example. It's people coming together from agencies that provide help, and our job is to help them understand there is a lot of help out there. Your job for example, a lot of people don't know what you can provide, as you get the word out and our job at the Stand Down is to help get the word out.
Absolutely. I could talk about this subject all morning. I have been honored to talk with Dr Rick Vandett from Foothills Veterans Stand Down and this has been the elder law report. I'm the elder law guy Greg McIntyre, if you need further information on veterans Aid and Attendance or any estate planning deeds, protecting your assets and legacies, call me on 704-259-7040.
Call me if you have any questions:
Greg McIntyre

Elder Law Attorney
McIntyre Elder Law
123 W. Marion Street, Shelby

704-259-7040