[embedyt] https://www.youtube.com/watch?v=Pa_Dz4G42-0[/embedyt]
Hey, I'm Greg McIntyre with McIntyre Elder Law, helping seniors protect their assets and legacies. And I wanted to talk to you today about something a little different, about a letter of intent, about explaining to your family exactly what's important to you and what your legacy is. I wanted to talk to you about not legal planning and I wanted to give you a break from the coronavirus hysteria, okay. So that's selling a lot of commercials for news outlets out there, right? So don't forget that. Don't get lost in that.
I do a lot of legal planning for people every day, sometimes all day. I will think about their cases. I will meet with families and I will work on how to preserve their hard earned money and property, but I don't think that's the most important thing. I have an estate plan too. Stephanie was extremely adamant that we get our affairs in order and revamp our estate plan a couple of years ago, so we did. And I had another attorney in our office write that up the way we wanted it and give us advice, and we met with him to go through that journey from beginning to end. Brenton did that for me. And it was peace of mind once we completed that. At that point, the cobbler had no shoes, if you will. She wanted, I was busy doing for everyone else and not myself.
But I don't think that's the most important thing. Where I think there's something else, and that's what your legacy is and what your intent is. We furnish a binder for our clients. It's a nice binder that you can flip through and it has all the estate planning documents in it. And I think it's missing something, and that's you and your legacy. That's what mine's missing.
So I've sat down and started writing down a letter of intent and a letter to my family, if you will. It's a letter to my family. It starts off, Dear Family. I want to tell them who I am, what my life's been like, and what I want for my family. How I want them to remember me. How I want my legacy to affect my children and my grandchildren. That's what's most important. And that can be done with a video like this or that can be done with a letter. I'm doing mine with a letter. There's plenty of videos for them to watch.
But I started thinking about, and I was talking to a friend of mine a couple of nights ago and we were talking about the Cleveland County Fair. The Cleveland County Fair, I grew up in Cleveland County, it's couple of counties over west of Charlotte, of Mecklenburg County. The Cleveland County Fair is the largest fair, county fair, in Cleveland, in North Carolina. It's the largest county fair in North Carolina. And you can come there for the sights, the sounds, the smells, eat an elephant ear or a funnel cake or a fried Snickers or whatever. And you're going to wait in some lines.
The best line to wait in, I guarantee you, is the Ferris wheel. There's this huge Ferris wheel there. You wait in line forever for it. I remember waiting in line for it for a long time when I was a kid with my parents and my friends would wait in line. We put in our dues there in line, we'd get on the ride and the operator shifted into gear and we'd go up a little bit and swing. It shifted and let somebody else get on and shifted into gear and we'd go up a little more and swing. And then every time when they were loading and unloading, instead of just going around, when you're loading and unloading, he'll stop you right at the top and you'll sit there at the top and you'll swing back and forth looking at your family.
But then when you turn and you look around, you take in everything. I could see for miles, miles and miles. I could see my future. I could see my future office in Charlotte at the top of that Ferris wheel. I could see my house where I lived at the top of that Ferris wheel. I could see my grandparents' house. I could see the schools that I went to. I could survey everything from the top of that Ferris wheel, teetering at the top, until the man running the Ferris wheel, shifted it back into gear and we went down a little bit more and a little bit more until we got off at the bottom.
I haven't gotten off this ride yet. You haven't gotten off this ride yet, but we're on this journey and I think the Ferris wheel is a great metaphor for life. I've stood in a lot of lines. I've given blood, sweat and tears to get to where I am today. So have you, but we're all on the Ferris wheel. We're in the line or on the Ferris wheel. We're somewhere in that journey and we're still probably putting in work to try to take care of ourselves, our spouses, our children, and our grandchildren. Someday the operator of the Ferris wheel's going to stop the ride and we're going to get off. But our children, our grandchildren, they're going to get on that Ferris wheel too. They're waiting in line. The question is how long is their wait going to bet? How hard is their journey going to be? I don't want my children's journey to be as hard as mine has been, although I probably made some of my journey harder than it needed to be, and that's my fault.
But part of what I do every day is I help people envision or get to the top of that Ferris wheel where they're looking out over their lives and they can see clearly their children, their grandchildren, their home, other property that they may have acquired, their future, and what it might hold. The fact that 70% of seniors over the age of 65 might need some type of longterm care during their lives. So I can help them see that future and what might be coming that might affect their home, their retirement, their children, their grandchildren, and how not acting to preserve those assets, to protect those assets might adversely affect the rest of that journey and how their children and grandchildren's wait in the line to get to the top of the Ferris wheel might be made longer by the decisions that they make today.
So that's part of what I help people with, is to navigate that journey. We want to get to the top of that Ferris wheel where we're weightless. We're swinging it back and forth. The family's in the car with us and we can see what might be coming. We can see and take inventory of our money and property and assets. And the most important thing, in my opinion, is not just that, but it's that legacy. It's that dirt that you put in while you were waiting in line. It's what you learned that you can pass on.
And that's why I think it's extremely important to write a letter to your family to include in the binder and the estate plan. In fact, I haven't said this to anyone in our office and I'm just putting it out today. From this point forward, I'm going to go, after I'm done here, I'm going to draft a document that's entitled letter to my family and I'm going to put that at the front, a form letter that you can write in and you can fill in the most important part, which is your legacy and your wishes to your family. And I'm going to put that in every estate plan and every binder that we put together from this point forward at McIntyre Elder Law.
So for me and my letter, it's going to include the really, really idealistic and happy childhood I had in a little neighborhood called Riverbend growing up with my parents. I'm going to get choked up here, with my parents riding, I remember it was either my fourth or fifth birthday. It's a strong memory to me, candles and a Mickey Mouse cake and a three wheeler, the red, yellow and white three wheeler that I got, that I rode that thing so hard and so fast up and down my driveway, and many of you might've done this, I wore the plastic out on that wheel. I ruined that wheel and there were holes in that wheel by the time I was done with that thing. I don't know how long it took me. It might have taken me a few months to do that, but I loved that three wheeler. And then meeting all the other friends in the neighborhood that became like my brothers, my brothers and sisters, and palling around within, setting off fireworks, shooting basketball, hitting golf balls, riding bikes.
I remember riding down a huge hill next to a friend of mine's house and literally the back wheel of my bike falling off and getting hurt and my parents would always take care of me. Always take care of me. I was somewhat accident prone growing up. Like I said, I probably caused most of my own problems. So I'd always come home from football practice having gotten hurt, not from playing football, but from somehow catching a barbwire fence to the face without, running through the woods or something playing afterwards, right. It's a true story.
And a number of other occasions. I was certainly all boy, but I enjoyed that upbringing. And that's the, those are some of the stories. There's a lot of stories that I need to tell to my family, my children and grandchildren. To ride the bus 182, I always wanted to ride the bus going to school, growing up. I always wanted to ride the bus, saw that big yellow monster go up and down my road. And so the first day of school my mom said, "Fine." I don't feel like kids ride the bus like they used to. They need to ride the bus because I learned a ton on the bus. My kids need to start riding the bus. I hope they're listening.
They were all races, colors and creeds on that bus from all different socioeconomic backgrounds. So when I stepped on that bus and my mom was sitting in the living room sipping a cup of coffee. So she was happy that I was waiting there at the end of the road on the bus. I got on that bus and I got picked on. I learned to take up for myself. I learned to get along with people. I probably did some things wrong on that bus too, but I certainly learned to get along with all different types of people on that bus and learned how to talk to people in a respectful way.
And we reached this equilibrium so to speak, so that we respected each other for the most part. So I want to tell my children about how everything I needed to know about life. I learned on bus 182. First day I was on that bus by the way, I got punched in the eye. But I beat a guy in arm wrestling and he punched me and then I got mad him. So those are the things I want to put in my legacy letter, my stories.
And I think I want to tell them too, man, this is what I've worked hard for too. This is what these legal documents represent and I'm leaving to you a home, some land, some money. This is what I'd like you to do with it. These are my words. This is what I'd like you to do with it. This letter isn't legally binding, but this is what I'd like you to do with it and what it's for. And perhaps this is how I want to be remembered. I want to be buried next to my wife and family and maybe a family burial plot. If I want to be cremated. And give some instructions and some directions in there.
So if I can help you, I'm Greg McIntyre with McIntyre Elder Law, I'm an estate planning and elder law attorneys. The attorneys in our firm are trained to help people, to guide people, to look over the assets to help you get to the top of that Ferris wheel, swing for a little while, think and plan to protect your hard earned money and property and provide that legacy for your family.
We'd be glad to be your guide. I still go to the Cleveland County Fair. I'll be there in the fall when it comes around in, I think October, comes around October every year. I'll be there in the fall, is it October?
Usually September.
September. Okay. Sorry. September. I'll be there probably every September with my kids because they love it. And I'll be waiting in the line at the Ferris wheel and I'll be swinging at the top overlooking my past, present, and future. Right there. Everything's just right there. And that's a great, just great metaphor for the planning we do and for our lives. So let me help be your guide to the top of that Ferris wheel where we can make some decisions, where we can see and try to see some things that might be coming and anticipate how to best protect you. Because I guarantee you that Ferris wheel operator will still be shifting that thing, bringing us down, bringing us around, stopping us.
And someday, I don't know when, none of us are guaranteed tomorrow, but some day that Ferris wheel operator, that big Ferris wheel operator in the sky, he's going to pull that lever. He's going to stop that thing at the bottom and we're going to have to get off and our journey is going to come to an end, on this earth anyway. And then your children, your grandchildren, your progeny, your legacy, they're going to be on that Ferris wheel, okay. And they're going to be continuing that journey for you.
So let's write that letter. Let's let them know about our past. Let's let them know who we are. And if we can help you and your family plan to protect your hard earned money and property and your legacy, give me a call, (704) 749-9244 or you can go online. We have a lot of things on our website to research, a lot of answers to questions you might have and you can contact us straight from our website to schedule a consult. Our website address is Mcelderlaw.com. That's M-C-E-L-D-E-R-L-A-W.com. Thanks. Have a great day.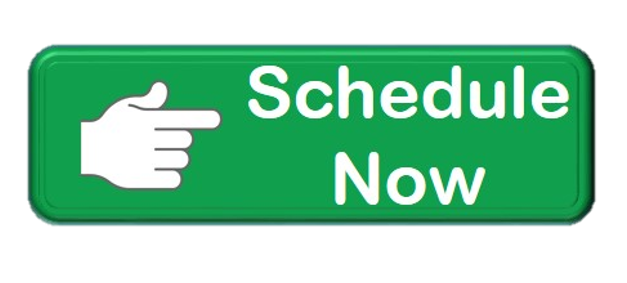 Book Your Appointment Today!
written by:
Greg McIntyre
Elder Law Attorney
704-749-9244
greg@mcelderlaw.com