I have a special guest for this blog post today, he is the brains, the developer, and the push behind Crystal Springs Estate, Don Peeler.
To give a little background, two weeks ago I did a radio show with John Jurchack from 'Healthy at Home.' We were talking about falls and how to avoid them, and how a fall can sometimes lead a senior to a broken hip or a knock on the head which of course you want to avoid.
Seniors want to stay active as long as possible, and so John and I spoke about the different ways you can avoid those falls, such as using technology for widening doorways or the color of the transition between your carpets, from one room to the other. Even how to deal with that little lip that goes across the doorway that can trip you up and contribute to falls.
Crystal Springs is a no step community that utilizes all these technological advancements and more to help seniors stay active and healthy longer. I've known Don for a while and he gave me an entire walk through at one of the units at Crystal Springs that shows all that technology. You can see the video of this walk through if you go to mcelderlaw.com. It is just a real gem, I really encourage you to go to the website and see it.
So I sat down with Don and we talked about Crystal Springs and the technology and community and how one goes about building an active older adult home from the ground up.
To start with it is amazing the services and resources for seniors that are available in Cleveland County NC, and this is part of that. The Neal senior center is a model for senior centers. How to build it, use it, and operate it. Then you have Crystal Springs across the road, and there are several apartment complexes for seniors as well there.
So what can you tell us about this community?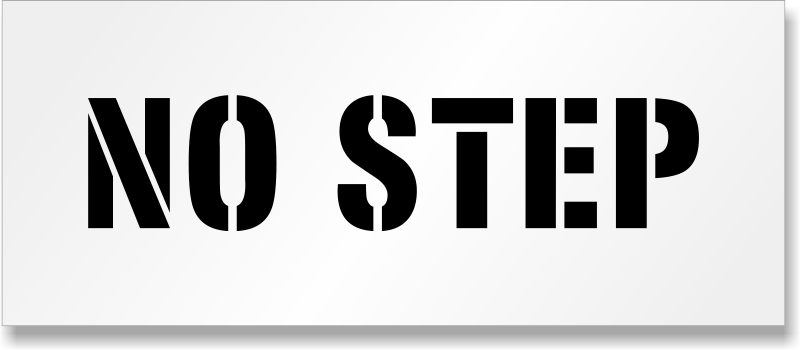 Good gracious, we don't have enough time. The first question is: Where is Crystal Springs?
It's in Shelby, North Carolina, and I know it is strategically located just across from the Neal Senior Center but as mentioned, Crystal Springs is a little different. How many units have you got over there?
Thirty two. We only have 22 left, so a 54 lot development. I'll give you a quick synopsis of Crystal Springs. Eight or nine years ago, Libby Hibley?? (14:50) bless her heart, who was then the deputy director of the Neal Senior Center invited me to join there board of directors, having dealt with both of my parents in their later years and their health issues. Libby was aware of that so she invited me to join, and I became very involved in the board of the senior center.
And one thing lead to another. The master plan for the entire senior center development up there, which by the way is located at highway 18 North, which is Grover Street in Shelby, directly at the stop light, what we all know as the Time Warner Cable office, if you turn right if you're heading North on 18 at the TWC office into the Neal Senior Center, Crystal Springs Estates is located just across the front lawn literally, and behind what we all know as 'Healthy at Home.'
On the master plan for the senior center was a multi family housing element to compliment not only the senior center but the income sensitive apartments planned for the senior center as well, and she asked me if I would be interested to develop the multi family portion of the master plan.
Which having built 14 developments in Cleveland County at the time, this I had to guess, might help to be my lot in life, to help the seniors with a multi family product which turned out to be Crystal Springs.
They are all no step town homes or patio home units. We have built 4 patio homes so far, we are only going to build 1 more free standing patio home and then we will have 22 town homes left to build.
If for instance you needed a wheel chair for a little while, because maybe you had an injury that required a wheel chair, does the development accommodate for that?
Great point, every doorway in Crystal Springs is at least 3 feet wide, all extra wide doors, no steps, extra wide garages, we have roll in showers in many of our units where you can roll right in, with or without assistance. High ceilings, vaulted ceilings. High efficiency heat pump systems so the power bills don't kill people. These kind of things. Plenty of light inside them.
When you say no step, there is literally no lip in the floor.
Completely level from the time you get out of your vehicle and enter your unit, kitchen, bedroom, bathrooms, no steps whatsoever.
We are golf cart friendly, Chief Jeff Ledford, at the City of Shelby Police department has endorsed us. They are in and out of the development several times a day. He has no problem with the golf carts as long as we don't get in the highway with them.
What we have done is custom built the first 32 and look forward to custom building the remaining 22 town homes and the 1 patio home that we are getting ready to start.
Do you have a model home open?
Not any longer, it was sold. We had a buyer that just had to have it, so we sold our model and we've been playing catch up ever since then. We have a lot of interest. It's one of Cleveland Counties best kept secrets we think.
I know about the senior center and the other opportunities in the county, and Crystal Springs being a no step community, when I sit down with clients who are mostly seniors and maybe looking to downsize, you know, I want to get out of this large 2 story house where we raised our kids and we're not interested in climbing stairs anymore, and I always mention Crystal Springs.
In fact, I have a flat screen television in my conference room, and I'll pop up that video of the walk through, and I show it to clients to let them know what's possible. You deserve all the credit for having the vision to do something like that.
I don't know if it's a love of labor or a labor of love or which but we're tickled. The families that are in there now, all get along, everybody seems to really enjoy the lifestyle that it affords them to not have to deal with maintenance, period. No grass to mow, no hedges to trim, we have a home-owners association that takes care of all of that.
It's $90 a month that's how much the home-owners association fee is. We collect it annually, a $1080 a year. $90 a month is what it continues to be, and that's what it was when we started.
And they own that unit, correct?
That's correct. They are not rentals, they are fee simple deed ownership.
So someone like myself, who is an elder law attorney, could come in and protect that property for the family and make sure it was passed on?
Correct.
There in lies an issue, because you want to keep it an active older adult community. What if you want your child getting the property and moving in there, what's your solution for that?
If the original owner passes away, the family can lease the unit but it has to be to an occupant at least 55 years of age and up.
So you have to be 55 plus to live there, no matter who the owner is?
Have to be 55 correct. And what it's done is maintain a very quiet secure community. It's just very quiet, very safe and secure.
Let's just talk about the community aspect, because we can go back to the technology and the no step part which is really helping keep you active longer, living longer and enjoying have a high quality of life at an older age, but the community aspect, there's got to be a ton from a psychological standpoint, feeling good, having friends, getting up in the morning with purpose, tell me about that.
Well, we have a paved sidewalk around a one point five acre pond at Crystal Springs with a lighted fountain, it's pretty neat in the evenings, a lot of our owners like to get out and congregate amongst themselves in the evenings when the weather is nice and walk around that pond.
When the last unit is built our sidewalk will make a complete loop through the entire development. We have picnic tables and benches that our owners and their guests like to hang out at around the pond and the fountain. We have 2.9 acres of green space and common areas, including the 1.5 acre pond, which is the way it was planned in the beginning.
As far as security and exercise on any given day when the weather's decent, you'll see our owners and their guests out walking around, congregating and just visiting and having a good time.
How do people contact you if they want to take a look at Crystal Springs?
It's real simple. The phone number is 704-349-0461. We have an office inside the Neal Senior Center that you can visit 5 days a week, Monday through Friday. We have an on-site project manager by the name of Mr Charles Tarlton who you can visit with.
Or go to the senior center. That's a real advantage. I mean how many neighborhoods out there for seniors, active older adult communities have something like the Neal Senior Center right in their front lawn?
Not many, and that's what we tell folks, the senior center a lot of people don't realize is a 32'000 square foot state of the art facility. We're feeding on any given week 2-500 folks. $5.50, 1 meat 2 vegetables, a drink and desert, cannot be beat anywhere in Cleveland County.
They've got a very well stocked library there, reading rooms, exercise rooms, arts, crafts, activities, cards, bridge, there is something going on all the time, and Crystal Springs is right out the front door.
I'm Greg McIntyre of McIntyre Elder Law
Call me if you have any questions:
Greg McIntyre

Elder Law Attorney
McIntyre Elder Law
123 W. Marion Street, Shelby

704-259-7040