In a world of chaos and corona virus and the 24 hour news cycle we are on a Merry-Go-Round of fear and anxiety. When we stay that way we are being controlled. How do we take control and not be controlled? How do we find peace of mind in trying times? Pause, get off the merry-go-round, look around you. What do you have to be thankful for? Start by taking inventory, setting goals and making a plan. Important information out out on this Today Show appearance. Learn more: 704-749-9244 or online at mcelderlaw.com.
---
Speaker 1:
You know, so a lot of people are a bit anxious these days, whether it's news about the Coronavirus or the economy. We worry about things that we don't have control over.
Speaker 2:
That's why our next guest says you should take control of the things that you can, like estate planning. Welcome Greg McIntyre with McIntyre Elder Law. Hello and welcome to the show. How are you doing, sir?
Greg McIntyre:
I'm doing great.
Speaker 2:
Good.
Greg McIntyre:
Thank you for having me. Thank you very much for having me.
Speaker 1:
We're going to talk about a couple of things.
Greg McIntyre:
Sure.
Speaker 1:
Let's start with this though, Greg. You know, one way people can take control of their future is with an estate plan. How do we get started with that?
Greg McIntyre:
Sure. I just find when there's anxiety out there or things are out of control, I want to find something that I can understand and control and one thing that we help with is estate planning and elder law. So getting that estate plan in place, making sure we plan for the future, that no matter what happens, we have peace of mind. We know what's going to happen with our family, with our assets, with our money, with our property. Could be assigning someone to take care of, in this current environment, healthcare.
Speaker 1:
Yeah.
Greg McIntyre:
You know, who do we want to appoint to make our important healthcare decisions. I've discussed before, I have six children. How long do you think that it would take them to reach a conclusion of what healthcare procedure I needed? I would be laying there just waiting, right, for them to make that decision.
Greg McIntyre:
They'd start fighting. They'd split off into groups. I want to appoint somebody. I want to be selfish and appoint somebody to make healthcare decisions for me. That's really important in the current environment.
Speaker 2:
So why should people protect their estates?
Greg McIntyre:
Well, I think because they deserve it. I've worked really, really hard for what I've acquired so far. My family's worked very hard to eke out a living, to buy a house, to get retirement and people deserve, the American people, the people in North Carolina, deserve to be able to preserve those assets and pass them onto their children, to their grandchildren, to help their families.
Speaker 1:
Just a moment ago before we came on the air with you, Greg, you were talking about how news of the Coronavirus has affected some of what you do, some of your work right now.
Greg McIntyre:
Oh, sure. I'm worried a little bit, but only because nursing homes, hospitals, assisted living facilities and rightly so, have started locking down. They've started not letting people out and not letting residents out, not letting family members or professionals in.
Greg McIntyre:
So what if I am in a nursing home? What if I'm in a hospital and I'm perfectly competent and I want to put in place some powers of attorney. I want to appoint my wife to be able to go out there and handle my business for me or move some money over from an account that only I'm on, or real estate, something, do anything for us. Pay the bills, you know, whatever needs to be done.
Greg McIntyre:
But I can't get my attorney in. I can't get a notary to come in to actually physically look at my signature and notarize. There's not an electronic option right now out there. So you know, how am I going to get it done? I think it restricts people from getting anything like that done if you get in that situation.
Greg McIntyre:
So I want to alert people to that and just say we're here. We're here. If you need help with estate planning, protecting assets, putting in place important people to make healthcare, financial decisions, protect, avoid probate with trust. We're here. We're here to help.
Speaker 1:
So what can people expect in a meeting with you and your firm?
Greg McIntyre:
Sure. You know, just like sitting down with a family at the kitchen table and solving problems, getting everything on the table, thinking about how to solve problems. We do the same thing at the conference table. We sit down, take inventory, help people set their goals and then use legal tools and experience to help them achieve those goals and accomplish those goals. So it's pretty, it's not, I don't want to make it more complicated than it is. So, yeah.
Speaker 1:
Well, Greg wrote a book to help people with estate planning. The book is called Saving the Farm. Saving the Farm, a practical guide to the legal maze of aging in America. Very quickly Greg, how can viewers get a copy?
Greg McIntyre:
Go to mcelderlaw.com/savingthefarm. You'll get that free ebook and audio book on how to protect your hard earned money and property. Also, it will sign you up for our eNewsletter, which will keep you up to date with current developments in estate planning and elder law.
Speaker 1:
If you want, you can also call the office at (704) 749-9244, (704) 749-9244. Greg, thank you so much for your time.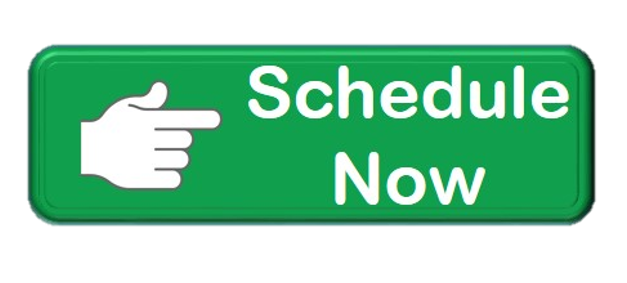 Book Your Appointment Today!
written by:
Greg McIntyre
Elder Law Attorney
704-749-9244
greg@mcelderlaw.com